Series in general: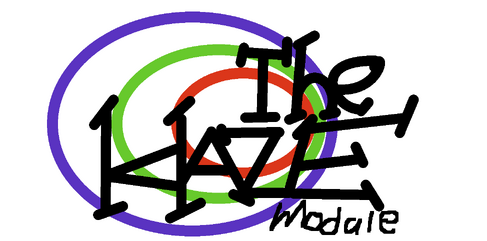 The Haze Module is an cartoon created by Roberts Birmingham, which also created the series "The Great Congos", and "Arisoceles", it follows the story of an girl named Haze Kirkton, and it's group of boys named "Haze's Stardust House Group", which names are Chicago, Woldton and Permith, which whom have created an very long oval-shaped crack in half of their home city, Washton, by accident on the science fair with some bullies. For that reason, everything goes wrong except for her and her group of men. Haze needs to find a way to turn the things from bad to good and repair parts of the crack in some point to another.
Characters
Edit
-Haze's Stardust House Group
Haze Kirkton (voiced by Tara Strong)
Chicago Kirkton (voiced by Rob Renzetti)
Staply Woldton Sr. (voiced by William Galves)
Permith "Perry" Gleasts (voiced by Mike Clearing)
Heckel Kirkton :(Voiced by Melissa Riath) Haze's mother.
James Kirkton (voiced by William Galves) : Haze's father.
-C. Clink-Clash High School
Teacher Lucene:
Derrick Lafleur:
Director Catherine:
Bucky:
Bellwick:
Bart:
Johnson:
Uny:
(more TBA)
Development
Edit
TBA
Official Theme Song
Edit
To see the theme song, see here: Fire in the Hole (The Haze Module)
Broadcast
Edit
TBA
Reception
Edit
The majority of the reactions of the people gasped when they noticed the animation is fluid, as The New York Times replied: "A major advance to the animation industry. Very creative, inspirative and overall very crazy. Although it doesn't have very clever inspiration, we can settle up for that. The art is too sooth and very soft, the animation is more than fluid and the series overall was an upgrade on the imagination.", and it gave the animation a 7.9/10.
more TBA.
TBA